Press Release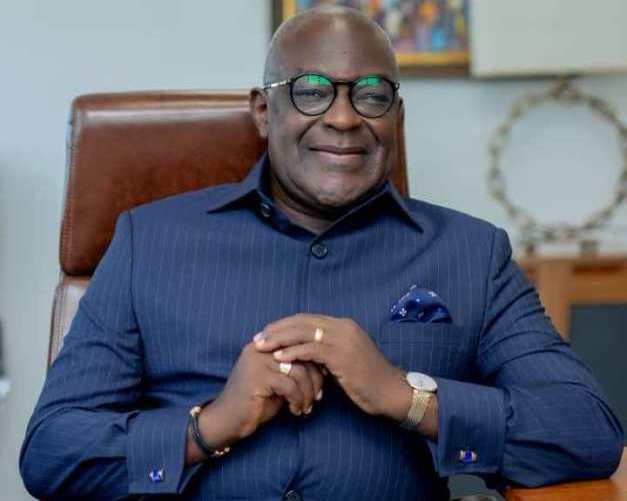 TO ALL MEDIA HOUSES
IMMEDIATE RELEASE
PRESS RELEASE
H. E. The President of the Republic, Nana Addo Dankwa Akufo-Addo, in pursuant to section 5(1) (2) of the Ghana Export-Import Bank Act, 2016 (Act 911), and in consultation with the Council of State has re-appointed Mr. Kwadwo Boateng Genfi and Mr. Lawrence Agyinsam as the Chairman of the Board and Chief Executive Officer of the Bank respectively for another four year term.
The notice of re-appointment was communicated to the Bank on Tuesday, 3rd August, 2021, in a letter from the Office of the President dated 28th July, 2021, and received from the Ministry of Finance.
As the Chairman of a 9-member board, Mr. Kwadwo Boateng Genfi, a businessman, will preside over the highest decision-making organ of the Bank to fashion out policy directives to ensure that the Bank plays its critical roles in the industrialisation drive of the Ghanaian economy whilst Mr. Lawrence Agyinsam, an astute Banker, with  over twenty five years' experience, will continue to lead the Executive Management of the Bank to implement prudent and strategic policies to ensure that Ghana realises its object of developing an export-led economy, create employment and finance import substitution programmes.
Ghana Exim Bank is the leading development and policy financial institution supporting the One-District-One Factory (1D1F) Initiative and has to date, financed over 120 projects in the country.
The members of the Board were sworn-in on Monday, 16th August, 2021, by Hon. Charles Adu Boahene, Minister of State, who amongst others, tasked the new board to initiate financing alternatives that would increase funding sources to support government initiatives such as Ghana Cares Obatanpa programme and also collaborate with the yet-to-be established National Development Bank on programs that will mutually benefit both institutions and the SME sector.
Other members of the Board include Mr. Michael Okyere Baafi, Dr. Afua Asabea Asare, Mrs. Elsie Addo Awadzi, Nana Sammy Osei Bonsu, Rev. Peter Abebrese, Ms. Catherine Kakra Quaidoo and another member from the Ministry of Finance yet to be named.
Ghana Export-Import Bank is a corporate body established by the Ghana Export Import Bank Act 2016, (Act 911) with the object to support and develop directly or indirectly trade between Ghana and other countries and build Ghana's capacity and competitiveness in the international Market place.
                                                            (END)
ISSUED BY THE:
CORPORATE AFFAIRS DEPARTMENT
DATED: 17:08:2021