GEXIM PARTNERS SLOVENIA TO DEVELOP BEE INDUSTRY IN GHANA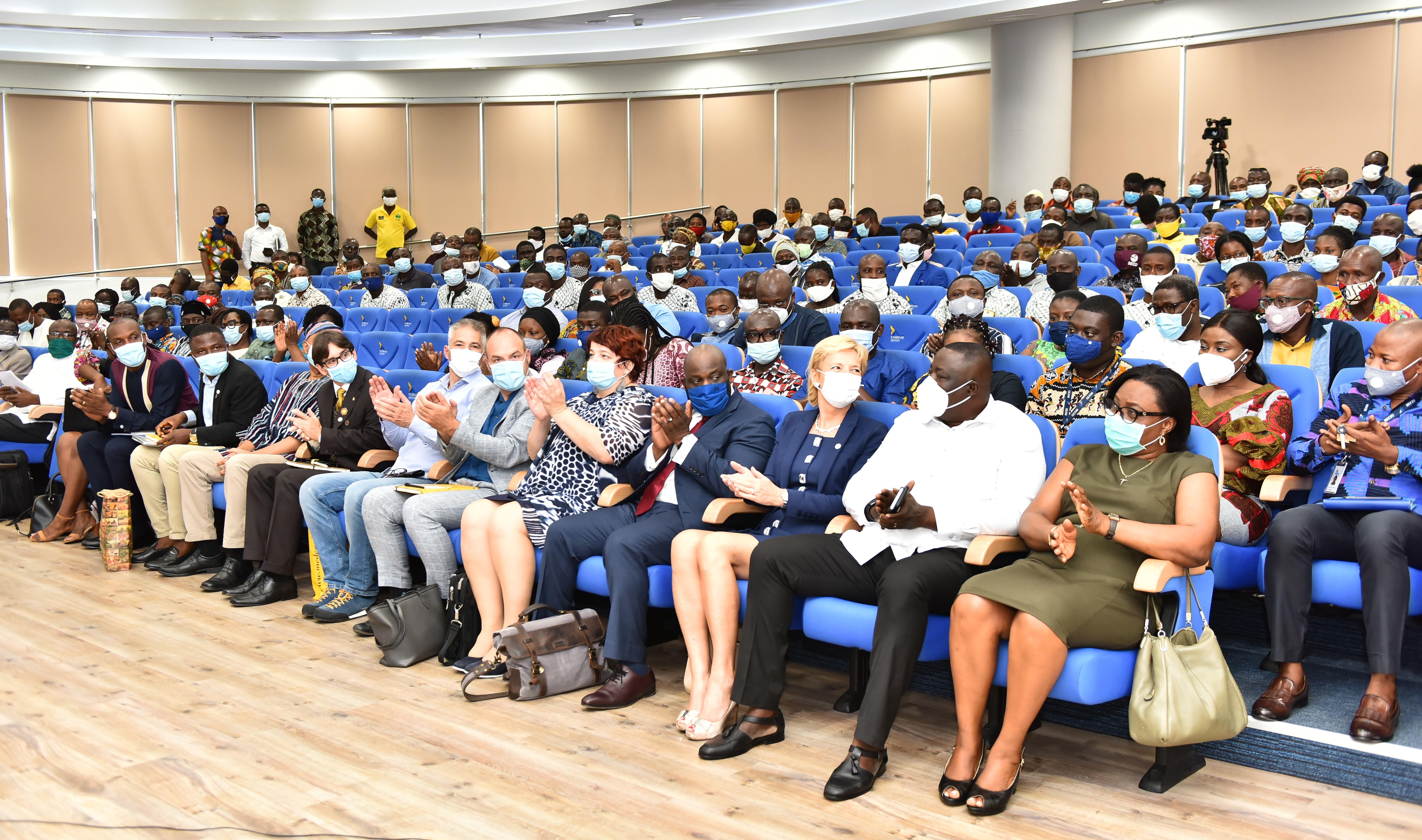 The Ghana Export-Import Bank has pledged to collaborate with the Slovenia Bee Industry players to develop and expand the Bee Industry in Ghana.
This, according to our CEO Mr. Lawrence Agyinsam, this intervention will help build the capacity of the Bee Chain Players in Ghana to tap into the over $1.5billion market share of this exportable product.
Mr Lawrence Agyinsam made these remarks when he addressed the delegation from Slovenia to the Bee Stakeholder Engagement Workshop and Project Launch organised by the Bank on 8th October, 2020 at the Africa Trade House, Ridge, Accra.
Addressing the meeting, Madam Alesa Mizigoj, Head of the Slovenian delegation and CEO of Medex Slovenia said, her team is happy to collaborate with the Bank and all stakeholders in the Ghana Bee Industry to conduct a study on the different species of bee found in Ghana, which would inform them on developing the right machinery needed for Ghana.
Prior to the stakeholders Meeting, there was a bilateral meeting between the two parties at the GEXIM Board Room on the 7th October 2020.