GHANA EXIM BANK DONATES TO APPIATSE DISASTER SUPPORT FUND
GHANA EXIM BANK (GEXIM) on Wednesday, 13th April 2022, presented an amount of Fifty Thousand Ghana Cedis (GH₡50,000) to the APPIATSE DISASTER SUPPORT FUND to support the disaster victims and help in rebuilding of the APPIATSE community.
The donation was made at the Conference Room of the Ministry of Lands and Natural Resources, Ministries, in Accra.
Leading the GEXIM a Six-member delegation, Mrs. Nana Akyaa Obeng-Adiyiah, DCEO, (F & A), in a brief remark said, the donation was in line with the Bank's Corporate Social Responsibility Policy and in the spirit of solidarity and patriotism.
"As a good corporate citizen, we believe that this donation will go a long way to assist the Government and all Stakeholders  to rebuild the APPIATSE Community and put smiles on the faces of the unfortunate victims", she said.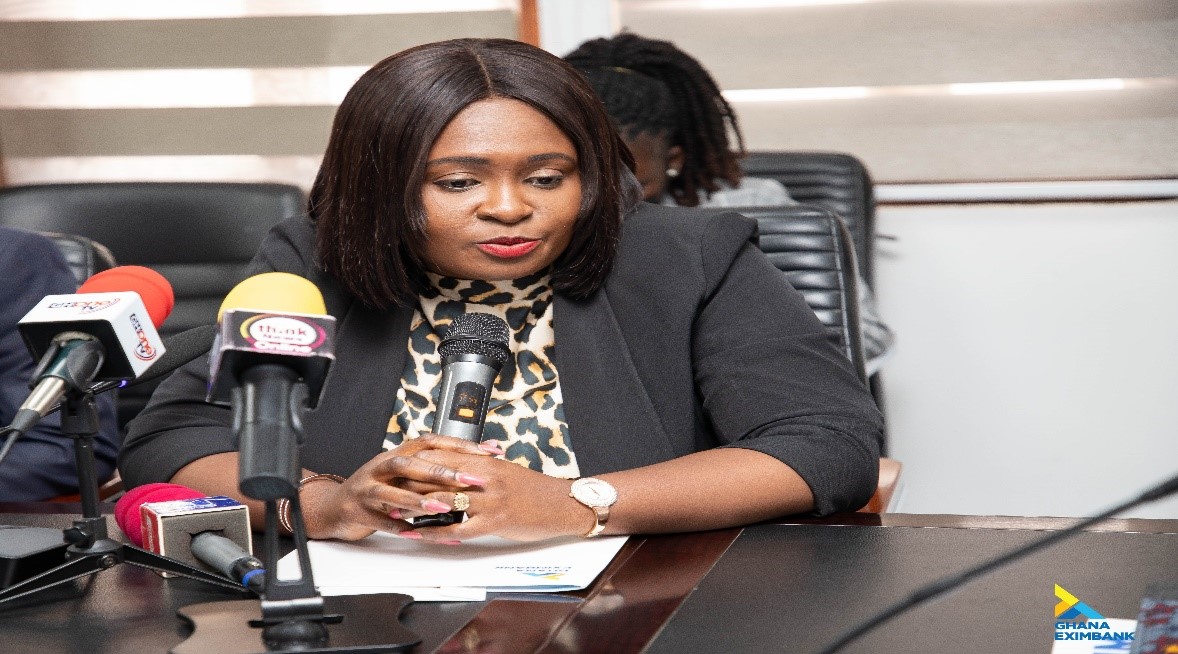 Mrs. Nana Akyaa Obeng-Adiyiah, Deputy Chief Executive Officer (Finance & Admin) addressing the Committee before the donation
Receiving the Cheque, Reverend Dr. Joyce Aryee, Chairperson of the APPIATSE DISATER SUPPORT FUND, on behalf of the Committee, expressed her appreciation to the Board and Management of GEXIM for demonstrating love to the affected people and entire Appiatse community.                   
"Indeed, we are extremely grateful to GEXIM for this timely donation and we will ensure that, when the good story about the rebuilding of APPIATSE Community is told, GEXIM Bank will be remembered" , Reverend Dr. Joyce Aryee, assured the GEXIM delegation.
The GEXIM delegation included Michael Tetteh-Voetagbe, General Manager, Human Resources & Administration, Richard Osei Anane, Head, Corporate Affairs, Jonathan Christopher Koney, Assistant Manager, Corporate Affairs/ International Cooperation, Fiifi Essuman, Assistant Manager, Finance and Suh-Poutim Moses Tindana, Senior Officer, Communications.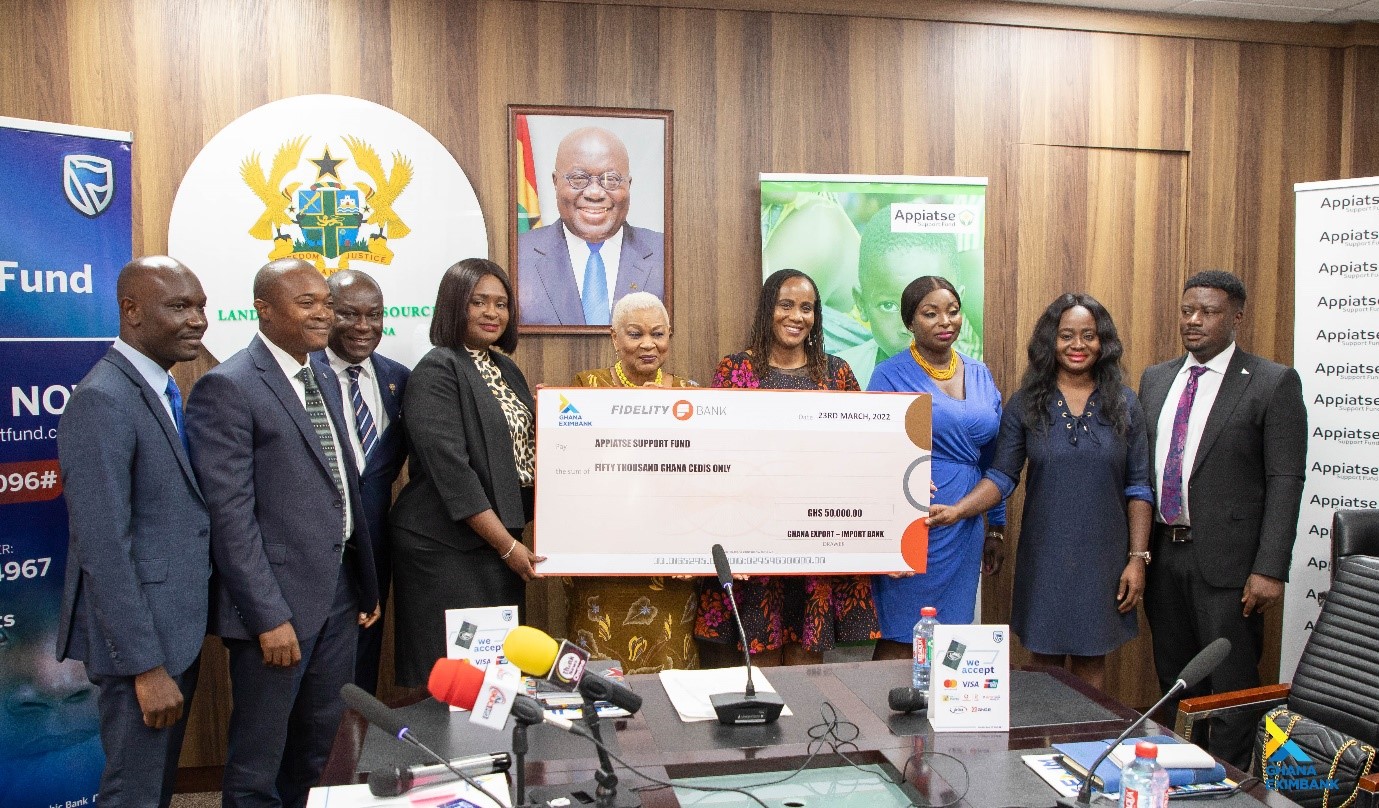 Mrs. Nana Akyaa Obeng-Adiyiah, DCEO (F&A 4th from left) presenting the Dummy cheque to Reverend Dr. Joyce Aryee, Chairperson of the Fund (5th from Right).