H.E THE PRESIDENT, NANA ADDO DANKWA AKUFO-ADDO COMMISSIONS CH GLABAL LIMITED IN THE OTI REGION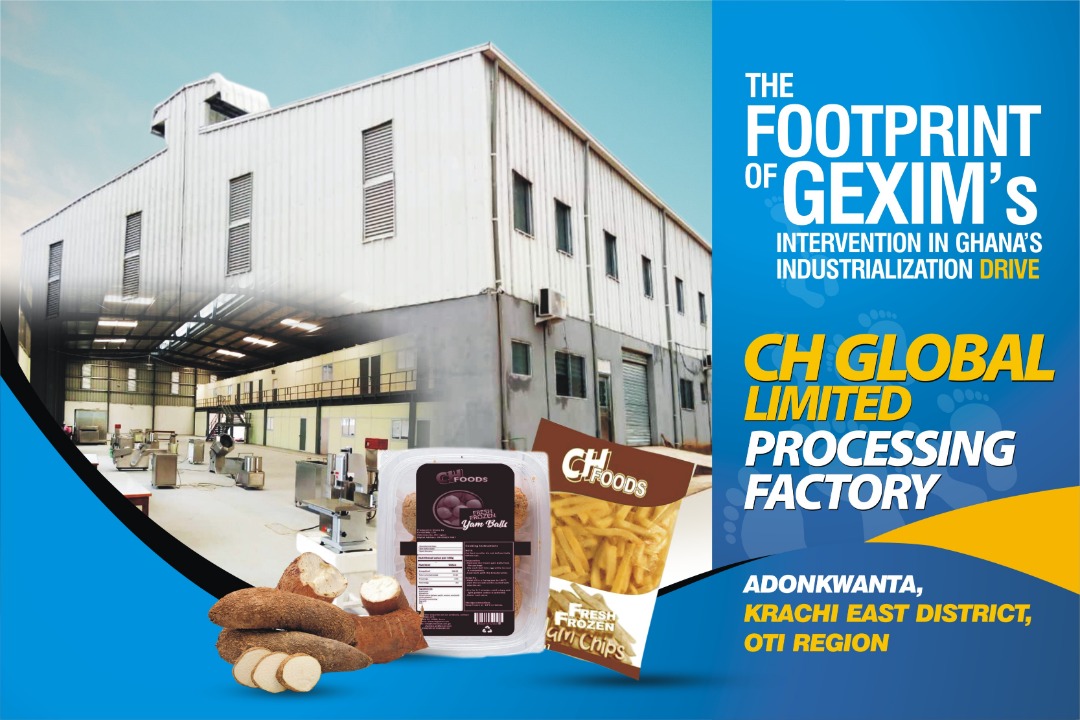 H.E. The President, Nana Addo Dankwa Akufo-Addo, will today, Thursday, September 9, 2021, will commission CH GLOBAL Limited, a 1D1F initiative, at Adonkwanta, near Dambai in the Krachi East District in the Oti Region.
This is a 1200m2 factory sited on a 5-acre land, now completed, will process and supply frozen yam and cassava chips and sticks in vacuum-sealed packaging for the local market and future export.
It was solely financed by GEXIM and has two sets of production machinery to operate two production lines.
The total output is estimated to be between 300-350kg per hour of yaw/cassava chips per production line.
The commissioning of this state-of-the art factory is expected to create employment up to about 470 persons.
The factory itself will employ about 55 staff.
Kudos to the Board, Management and Staff of GEXIM BANK!